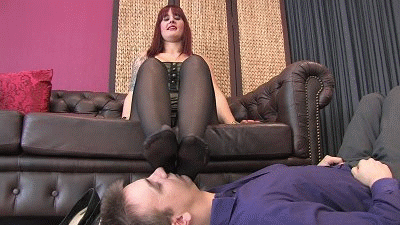 Mercedes wears some sweaty nylon panties.
They smell really bad because she walked in them a long time today.
But she wants to humiliate her slave and so she puts her sweaty,
nylon feet onto the face of the helpless slave. He has to worship
her sweaty feet and has to kiss them too. After some time she
takes them off and presses them direct onto his face…
This is so disgusting…!
Take a look at the buttcrush site